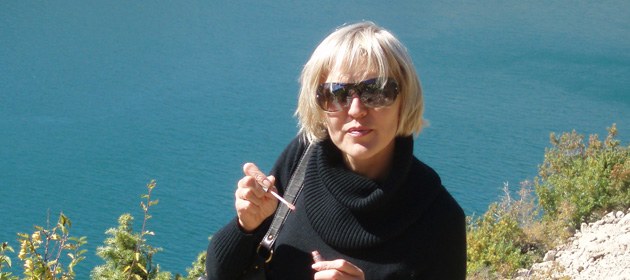 Anđela Nuić Hrboka
My name is Anđela Nuić Hrboka. I was born and raised in Sarajevo, where I obtained primary education. After high school graduation obtained in Hamburg, Germany, I attended the University of Zadar to gain a college degree in Pedagogy and German language and literature. Already as a student, I started working as a tour-leader all over Croatia, and in 2008. I formally became a certified tourist guide for several counties: the region of Zadar, the region of Šibenik and Knin and the region of Split and central Dalmatia. I'm currently working as a tour leader, but I'm also doing the city sightseeings, half- and full-day excursions in Croatian, German and English language.
If you are interested in art and history, let me guide you through the city museums and other cultural and historical monuments of one of the oldest Croatian cities.
If you like contemporary art and modern installations, the light effects of the solar panels and the sound of the Sea Organ will definitely take your breath away, while admiring the most beautiful sunset in the whole world.
Or maybe, you just want to experience Zadar's daily routine? In that case, let me show you the farmer's and fish market, the best place to feel the scent of the fresh fish, as well as the flavour the traditional homemade specialties, or you can simply just take a cup of coffee at one of the numerous Zadar's cafés.
Spoken languages
Licence
- Zadar County
- Šibenik-Knin County
- Split-Dalmatian County