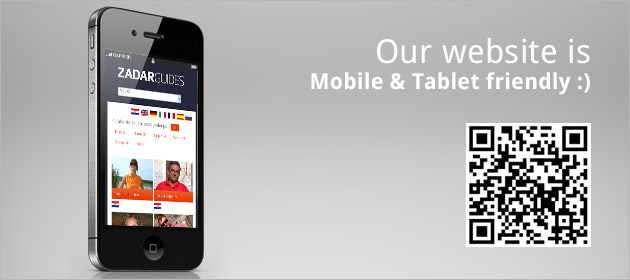 Welcome to the
Zadar licenced tourist guides' website
Meet our team of licenced tourist guides. However enthusiastic, we are true connoisserurs of history, culture, art, nature, local traditions and actual events. We transfer our knowledge and competence about Zadar and its region with pleasure and facilitation. Varieties of city and region sightseeing tours are at your choise, customised to different ages and personal interests of clients. From brief and concise exteriors to detailed tours of museums and monuments. We provide both, group and individual tours, according to customers' affinities.
Wider region includes tours of:
- National parks: Plitvice Lakes, Paklenica, Krka and Northern Velebit
- Parks of Nature: Telascica, Vrana and Velebit
- Dalmatian cities: Šibenik, Trogir, Split and Dubrovnik
Who is licensed tourist guide
Each Croatian County (out of 21) requires separate tourist guides' licence. One can obtain it by successful completion of demanding educational and training course carried out by Croatian Universities. Status is gained by registration in Registry Office of National Tourism Administrator. Each individual entry and authorization is not transferable and applies for one Croatian county only.
Selecting of licenced tourist guide provides knowledge and expertise.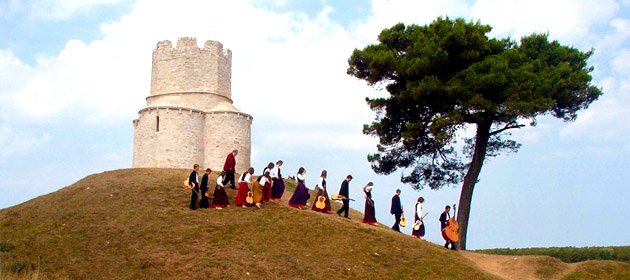 Topics from the list of protected sites in Zadar County:
- The city of Zadar – historical core of town (Peninsula)
- The old core of the town of Nin and the locality Ždrijac, Salt Pans, church of St. Nicolas in Prahulje near Nin
- Island of Pag – the old town of Pag
- Biograd n/m and the island of Pasman (Čokovac - Tkon)
- City of Benkovac – remains of the Liburnian-Roman city – Asseria
- Vrana –remains of the Templar monastery, Turkish han

Photos
Zvonimir Šuljak
Kristina Vlakić - Kiki
Marija Dejanović
HTZ