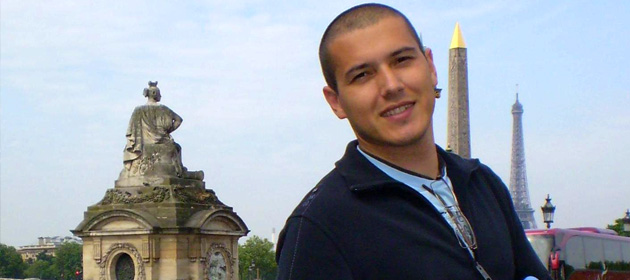 Ivica Škriljevečki
I love Zadar. Join me for sightseeing; see Zadar as I see it and you will love it as much as I do.
I was born 1978 in Zagreb, upon finishing Tourism and Hotelier high school I moved to Zadar to study Culture and Tourism which I finished with a degree in Tourism Communicology. Currently I work at the reception of a youth hostel as well as licensed guide for Zadar County, Šibenik&Knin County, and Split&Dalmatia County. I am also licensed to work as travel office manager and I own a small tourist service business named 'I TRAVEL'.
IN SHORT, I AM A MASTER TOURIST!
I like to frequent 'undiscovered' historical sites hidden in wider Zadar area such as Asserija ruins, Kličevica castle and others.
If you are up for a more active vacations, ACT NOW and join my hike & bike tours that combine:
- Activity
- Culture
- Tourism
Taste the life of Zadar and surrounding areas!
Spoken languages
Licence
- Zadar County
- Šibenik-Knin County
- Split-Dalmatian County
Contact information
Ivica Škriljevečki
Mob: +385(0)91 581 7394
E-Mail: info@itravel.hr